Vacation Bible School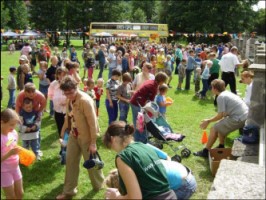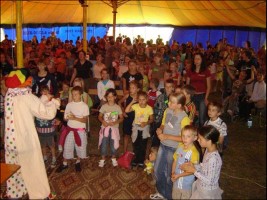 In 1995 it was decided that Elim would hold it's first 'Vacation Bible School". The Mission did not know much about such programs, but began in faith. It was a wonderful attendance of 40 children.
In the early years of VBS, a young girl form the Feeding Program rode her bike over 30 km each day to attend. When this was discovered, the following year a bus was sent out into the villages to pick up children for the VBS.
From then on, each year the Lord has continued to bless the VBS program. Through the years God has wonderfully grown the number of children from 40 children to 500 children. Making 6 bus runs each way each day, the Lord fills the buses not only with children and teenagers, but also with parents and grandparents.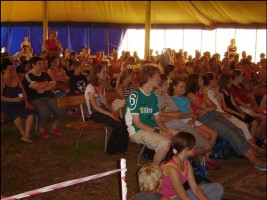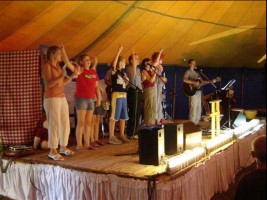 In 2005 the VBS was divided into two age groups, for teens and for children.