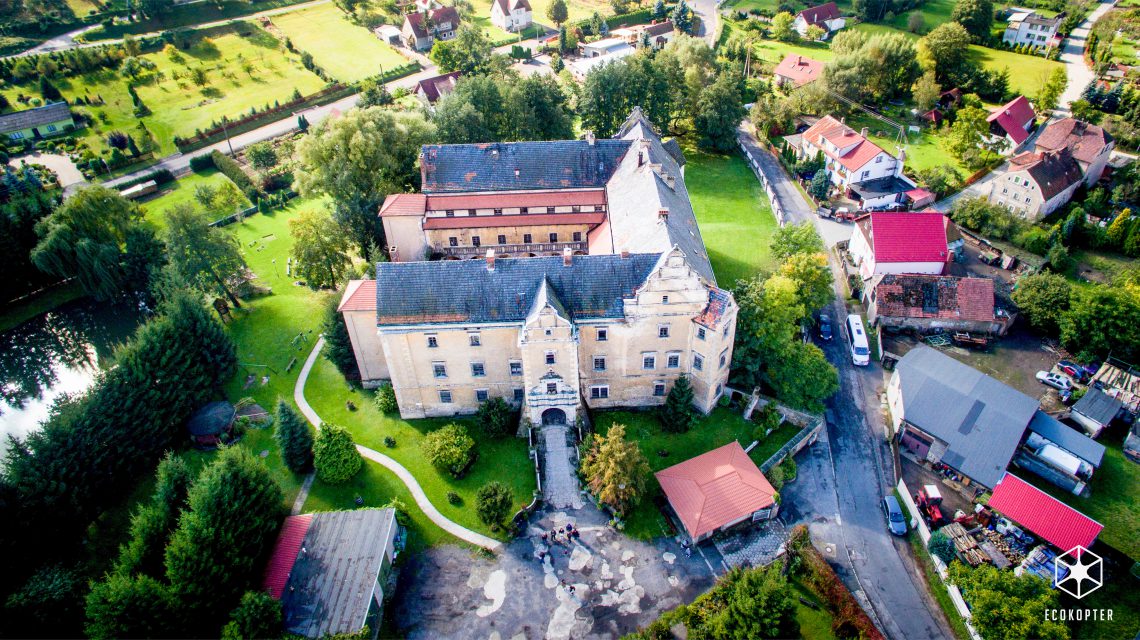 Summer End Newsletter 2019
Elim Christian Center Poland
"I am the vine; you are the branches. If you remain in me and I in you, you will bear much fruit; apart from me you can do nothing."

John 15:5

Dear Family & Friends, Warm greetings from Lwowek Slaski! We pray this newsletter finds you well. Your continued support, prayer and encouragement is a blessing to us. It has been a while since our last newsletter and many things have changed.
---
First we must share with you that our dear sister in the Lord Mary E. Campbell went to be with Jesus on June 18th 2019. This news we find both sad and happy as we know she is walking on streets of gold!
Mary's legacy of prayer together with prophecy has been foundational to our mission. Many of you may know that she invested much into our mission, our church and our individual lives. She co-authored the book about our mission's history titled 'Dying Buildings, Living Stones' detailed in the book is her investment into our mission. Mary, along with her prayer partner Phemie, first came to Poland in October of 1992 bringing encouragement and prayer to us. In those beginning days her visits were precious to us. She continued coming to us over the years and has been our prayer warrior. In the beginning of our mission she received a scripture for us from the Lord that we still live by today:
Jeremiah 32:13 say's "Nothing is too difficult for you"!

We will forever remember Mary, thank you for coming, you are a tremendous blessing on our mission, we celebrate your life with Jesus our Lord!
---
Staff News & Transitions:
'To every thing there is a season, and a time to every purpose under heaven.'

Ecclesiastes 3:1
---
Ken & Giselle have been led by the Lord to allow their season with Elim Christian Center Poland to come to an end. They remain our founders and will continue to provide council to us. We are grateful to them for laying the cornerstone and foundation of our mission. Thier dedication and passion throughout many years given to the mission is remembered every day. We are all blessed by their impact in Poland and Europe. We will carry on the legacy established by them! Thank you Ken & Giselle may the Lord bless you!

With the departure of Ken & Giselle came a transition of roles. Ken has commissioned Tomek and Gosia Kulanica Director's over Elim Christian Center Poland. We are thrilled to enter this new season in God's mission at Elim!
---
Tomek & Gosia as directors of Elim Christian Center together they oversee all work and ministries that the mission does.
A special message from Pastor Tomek:
Being one of the first children that came to Christ through the ministry of Ken and Giselle, it is my great honor to be serving the Lord through Elim Christian Center Poland. Since my childhood I have been apart of Elim. I witnessed great provision from the Lord as well as many miracles and saw many lives changed by the spirit of the Lord. Through the years the Lord has made Elim a true Oasis in the desert where thousands and thousand of people can experience our Father God and his wonderful Grace.
Since the beginning God has been great in providing all that was needed for the mission to function and to develop every single day. The mission became a great testimony of God's amazing power and love. The best thing about this is that God uses all of YOU His people from all around the world to do so.
Thank you, to every single one of you that has helped through the years to make Elim the Oasis it is today. Thank you for letting yourself be used by Him. All Glory be to God.
Please continue to pray for the mission in this time of change and transition. We know with God everything is possible and we are look forward to seeing what God has in store for us.
Tomek is the pastor of Betel Christian Church – established by Elim Christian Center, as well as leading worship, youth group and helping in various children ministries.
Gosia is leading our children's ministries as well as representing our church in our local school teaching the subject of religion. She is also teaching 5 year olds in our local primary school.
Natan is now 14 years old and is doing his last year in primary school ( 8th grade). Emma is 9 years old and is currently in 3rd grade. They are both doing well and growing so fast.
---
In June 2018 we said 'See you later' to Pawel, Judy & family; it is with our greatest honor that we support them in their new season from the Lord. Their service, time and work given to our mission is irreplaceable!
With the departure of Pawel & Judy from our mission came another transition for us. We have spread out the many items they carried through out our staff.
---
Robert & Aneta:
We are grateful to God for His leading of our family. We are happy to serve here at the mission, building connections with many different churches all over the world, this is our greatest joy. Thank you for your prayers and support.
Robert is working hard administratively at the Mission. He oversees the Castle maintenance, renovations, transportation, finances and emails.
Aneta is diligently overseeing all hospitality at the mission's Castle. She is serving the women's ministry and teaching lessons for Kidz Klub.
Julia is now in England. God opened a door for her there and a wonderful community of people to be with as she starts out on her own as an adult.
Eliza is now in her second year of high school. She is enjoying studying many different languages and has been helping us translate with kids.
Daniel & Jonatan are now 11 years old and in their six year of school. They enjoy playing football (soccer) on a team and with the village kids.
Praise Report for Sołowscy Family:
Jonatan severally broke his arm, the doctors told us he would have 1 year to heal but after our prayers a few months later he is completely healed!
---
Marian & Malgosia:
We are blessed to be continually used by God here at the mission. It has been our greatest joy to serve the Lord's purpose. All the glory to our King of Kings!
Marian is lending us, continually, his talents and skills despite the pain he has in his body. His humor lightens the load all of us carry daily and we cherish this.
Małgosia is nurturing us through prayer and leading in the women's ministry. She oversees the Nativity Sets and the clothing ministry.
All of their children have moved out of the house and are enjoying adult life. Agata married this year and lives in Texas with her husband Daniel. Krystyna (Małgosia's mother) after having two strokes moved in with them and is a tremendous joy. We extend our deepest gratitude to all of you for your support, encouragement and prayers over the years, thank you.
---
Lidka:
My greatest joy is to call Elim home, to have found a family here at the mission. I am beyond blessed by your constant support and prayer for us, thank you.
Lidka is overseeing the kitchens of our mission, castle and church. The kitchen at the castle is primarily used now for camps, groups and guests. When meals are requested at the castle she is on the move organizing menus, shopping, cooking, coordinating meals and menus for our Półkolonia/VBS (Vacation Bible School) Camp. Lidka also serves in our women's ministry and in Kidz Klub. She often spends time ministering to the women who come to visit the castle.
---
Meet our new staff member Emily!
From Seattle Washington, she served with YWAM-Youth With A Mission for seven years and at Elim summer of 2006.
Her mother, born in Sopot, grew up in Warszawa, took her on trip to Poland when she was 13 years old. During that trip a burning passion was kindled in her heart to serve in Poland one day.
Having a background in Polish Emily comes to us ready and willing to embrace all that God is doing here at Elim Center!
---
Answer's to Prayer:
Through a financial gift we were able to purchase 2 new vans!
Phase 1 & 2 of the Fire Alarm System has been installed at the castle!
Elim Clothing ministry moved to our Building in town!
A new staff member has joined us, Emily moved from Seattle, WA USA!
164 kids attend Półkolonia this year, more in next newsletter!
Join us in celebrating the Lord's faithfulness!
---
Since Our Last Newsletter:
The Castle Office (Biuro) has had a makeover!
Below are photos of a Dutch Group who serve us. For the past twelve years they have been bringing many people who work at our building in town, provide supplies and personally deliver food packages to families in the villages. They also visit the children's home and fellowship with our youth.
We are incredibly blessed by them, thank you!
---
We have two U.S. Military groups that come to serve us. Throughout the year the chaplain in charge has been bringing 30-40 people to help us. Collectively they have provided over 800 hours of physical labor to the mission.
We are beyond blessed by them, thank you!
---
Photos from Kidz Klub Class of 2019, graduation & picnic!
---
The City Council asked if Poland's national elections for Lwowek Slaski could be held at our property building in town and we opened our doors!
---
Prayer Request's
Robert, Marian & Lidka's eyes; they all are experiencing problems.
Continued prayer for Marian's back.
Małgosia's knee's and strength to take care of her mom.
Emily's confirmation of Polish Citizenship Application to be approved.
Gosia to continually be used by bringing God's light into our local schools.
Heating System for the Castle needs to be replaced with a new one.
For new staff to come serve at the mission as well as in the church.

Thank you for standing with us in prayer!