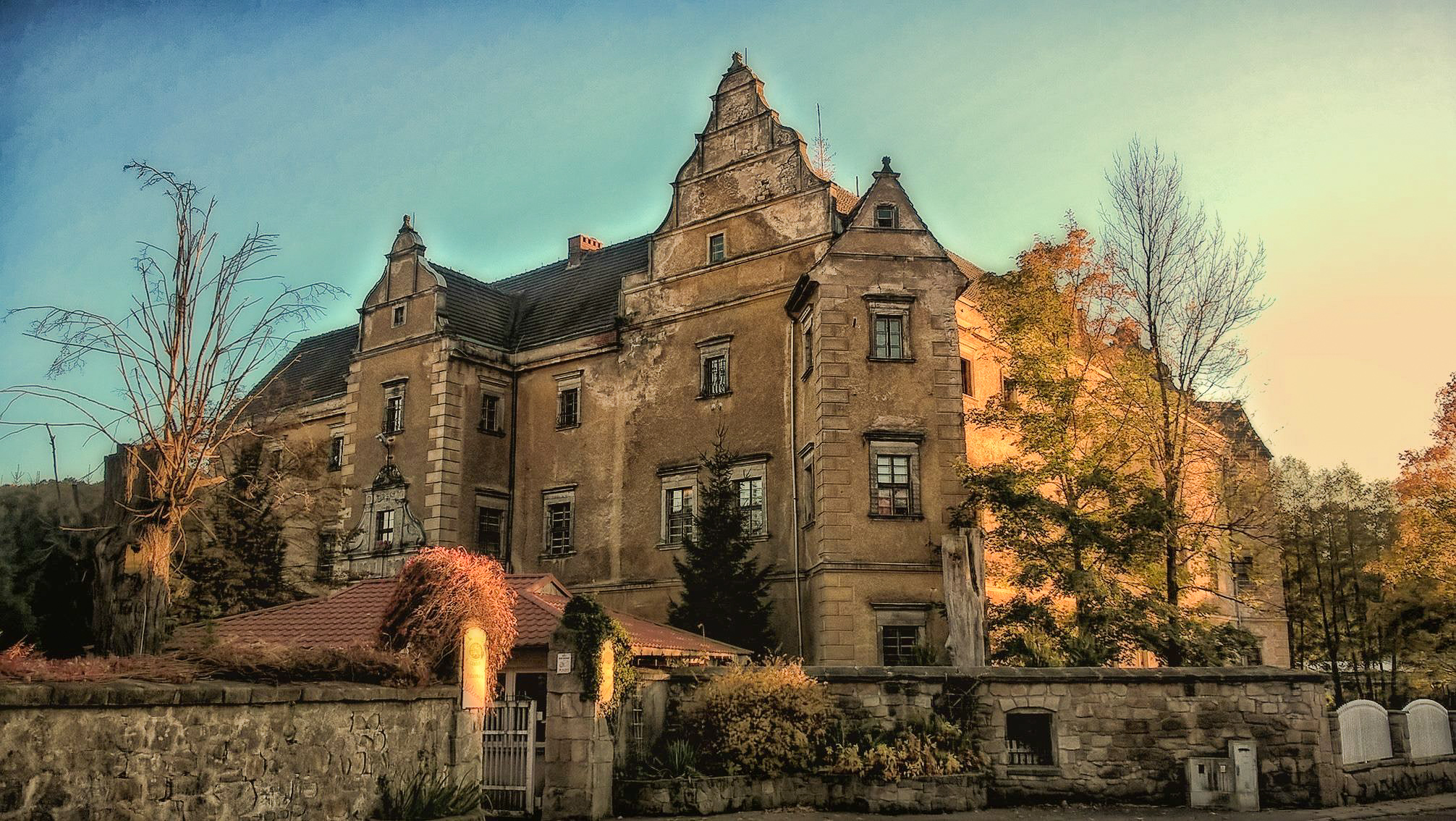 Elim Christian Center Poland
' See, the former things have taken place, and new things I declare; before they spring into being I announce them to you. '

Isaiah 42:9
Dear Family and Friends,
 
Greeting to you all from Elim Christian Center in Poland. This year has been for us all a year of unknown – a year of uncertainty and instability. Due to the covid situation in Poland first we have experienced a lockdown and then a lot of restrictions were imposed on us – which practically meant – that we could not openly serve our local community, as we normally do. On the other hand it was a year of putting our complete trust in the Lord and a Year of great experience of Him and getting so much closer to Him. Even though to this day we are still in a covid pandemic – we do know exactly whom we belong to and who is taking care of us. We know this pandemic had an effect on us all around the world and we want to encourage you with the words from:
Proverbs 3:5-6
'Trust in the Lord with all your heart and lean not on your own understanding; in all your ways submit to him, and he will make your paths straight…'
God is taking care of us and I know he is taking care of all of you.  
Thank you so much for your prayers and support. Know that we are praying for all of you too! We are excited for all that He has in store for all of us.
'May the Lord bless you and keep you, 
the Lord make his face shine on you and be gracious to you; 
the Lord turn his face toward you and give you peace.' 
Numbers 6:24-26
Sincerely,
 
Pastor Tomasz Kulanica
Director of Elim Christian Center Poland
---
Renovations & Projects: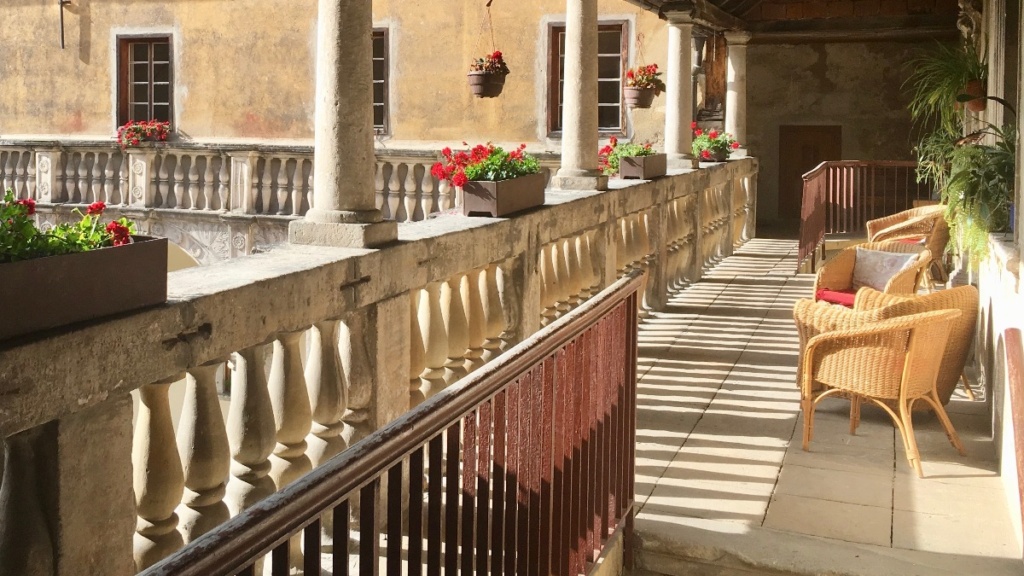 Main Corridor: New Paint + Furniture Donated
Indoor Stairway: New Motion Sensor Lighting
Ground Floor Restroom: Complete Renovation
Coffee & Tea Room: New Paint + Upgraded Seating
Cafeteria Dinning Room: New Paint + Tableware
Conference Room: New Paint, Carpet, Whiteboard & TV Screen
We were blessed to host the School of the 70 at the Mission for six weeks.The School's focus was from Luke 10 where Jesus sent out the seventy two by two. With the mission from Mark 16:20 'To equip and send workers into His Harvest.' It was an amazing time of equipping, discipleship building, training and fellowship.
---
Answer's to Prayer:
New Staff Member's join us, read more about them below!
A Video Recording Console along with cameras now gives us the ability to record our Church Services & Live Stream directly to the internet!
Many Renovations over the last six months!
A Large White Board and TV Screen for our Conference Room!
Clothing & Food Donations!
A Donation of items that included lots of new furniture!
Thank you for your continued support, God bless you!
We received a wonderful donation of furniture and many other fabulous items from Spangdahlem Germany! The Cadence "Hanger" Hospitality House with Joe & Jill showered their deep love on us. We were extremely touched by the many families who gave to Elim Mission! Thank you again for your generosity!
---
Meet our New Staff Member's:
Rafał & Justyna with daughter Hania!
Justyna and Rafal met in Bible School and after a few years served as missionaries for 9 years in Spain. They helped the local church in spreading the gospel, feeding the poor, teaching English and working with people of different nationalities, inside and outside of the church. 

Some of you may remember Justyna; she came to know the Lord at Elim Mission and served as a missionary for some time before.In 2020 God sent them back to Poland to serve at Elim Mission in Lwowek Slaski. They have a desire to reach out the people in this region, especially in places where there aren't any churches. 
We are blessed to have them join us!
---
A Testimony of God's love from the Castle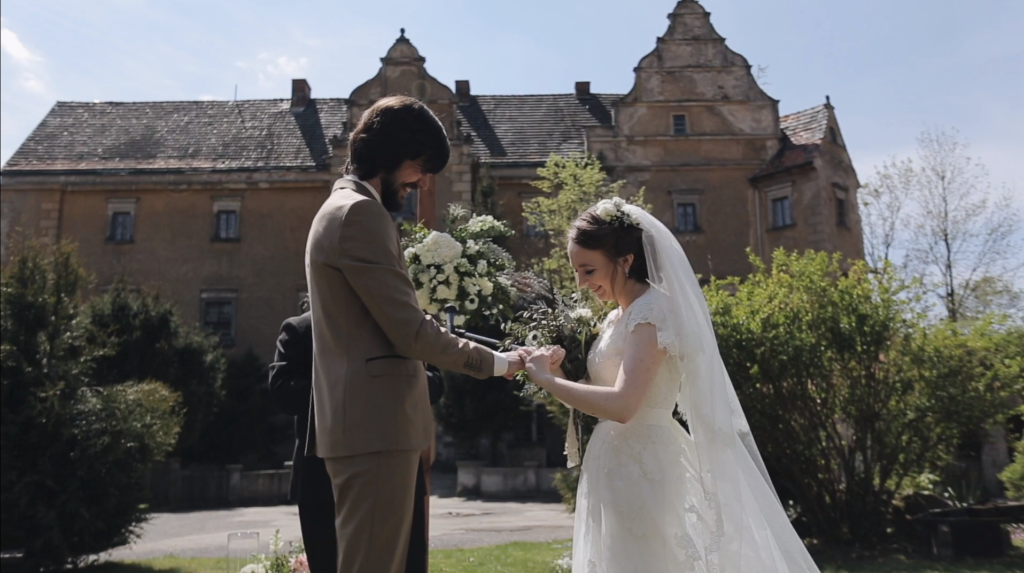 "I was in the castle for the first time in 2008, 10 years ago, as a teenager and a participant in a camp at Elim. From then on, I had the desire to grow up and meet a man from God there. After school I went to study in Słubice, I took a break at a missionary school, and finished my studies in Warsaw.

We were in the castle several times with camps from Belarus and smaller groups. I read a book about Elim's history called Dying Buildings, Living Stones I began to translate a few stories a little into Russian for others, because our God is so great and I wanted them to know that there is something bigger behind the "walls" of the castle!

For the last three years, apart from our camps in Belarus, I served in a camp for disabled children (they have cerebral palsy) in Russia. At this camp I met an exceptional man who asked my father for my hand in marriage. Two months ago he offered me to become his wife and serve God together. I prayed, talked with my parents and said, "yes" 🙂 For Christmas, he came to us with his family and we made an announcement in our church about our plans.

After the proposal, we talked about how I imagined a place where I would like to say "yes" to my fiancée before God and family, and I shared about Elim, although this idea did not look real, because it is far away, and I have a big family :)) But with wonderful support from my fiancé and our families we decided to try 🙂 We wrote to Elim asking if we could be married at the Castle and they said yes!

When you have faith, anything is possible!!"
-Nastka
---
This year we were able to host Poland's elections for Lwowek Slaski at our property building in town. We cherish our relationship with the city!
---
Prayer Request's:
Robert & Lidka's eyes; they are experiencing problems.
Marian's eye's & continued prayer for his back.
Małgosia's knee surgery recovery and strength to take care of her mom.
Krystina (Małgosia's Mom) health and healing.
Emily's confirmation of Polish Citizenship Application to be approved.
Gosia to continually be used by bringing God's light into our local schools.
Heating System for the Castle needs to be replaced with a new one.
Camping Facility's roof needs to be replaced with a new one. 
For new staff to come serve at the mission as well as in the church.
Thank you for standing with us in prayer, God bless you!
---
'The Lord bless you and keep you;
The Lord make His face shine upon you and be gracious to you;
The Lord turn His face towards you and give you peace.'
Numbers 6:24-26