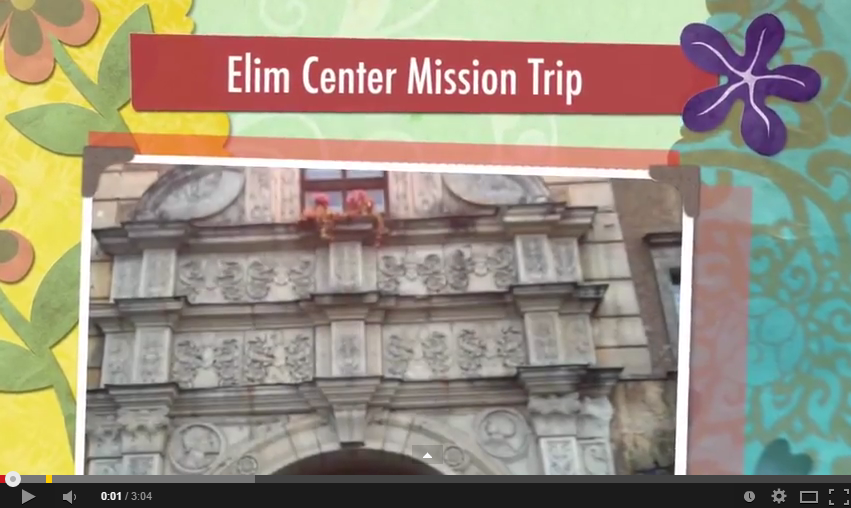 Hearts for Elim – Womens Mission Trip September 2014
The 'Hearts For Elim' women (from American military communities in Germany) came to the Mission recently for a small-scale Medical Clinic over a two day period of time.
God also used the "Hearts for Elim" women to bring the Gospel to the dying in a poorer Hospice. After putting together Polish scriptures in beautiful frames on the first day, we were able to deliver them on the next day, as well as make bedside visits to each patient.
Here is a slide presentation video by the "Hearts for Elim" group from this mission outreach,