For the Mission, another wonderful highlight has been the 'Leadership & Discipleship Camp' that is held every year at Elim for 6 weeks in the summer specifically for youth in Poland through the 'Poland for Jesus' Ministry.
This camp has been actively involved with ministry into the Lwowek town every year, and has made a big impact on our church and is a wonderful blessing in our region.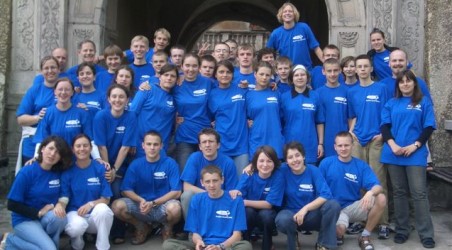 The camp involves much Bible teaching, mission training, prayer, worship, counsel, as well as hands-on ministry in the local town. Weekly visits to the hospice, to Old People's Home and Homes for the needy, helping run a free English school, cleaning the town and washing cars; have all been wonderful opportunities that God gives on these camps to share the love of the living God.
God encourages and trains His young people in Poland through these camps in an amazing way.
For more information on these camps, please go to: www.polskadlajezusa.org