POTTERY SHOPPING
For those who like to shop for Polish pottery, Elim is are only 20 km from Boleslawiec, the well-known pottery-shopping town of Poland. We are happy to give easy directions on how to get there.

You will find that you probably do not need the Polish language to make yourself known there as they are fairly used to western shoppers.
CASTLES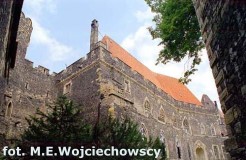 GRODZIEC
This is a very old castle that is only 25 minutes drive from the Mission. It has been minimally restored, but mostly it is an interesting ruin which has much to see inside and out. There is a charge of 5zl for adults and 3zl per child. There is a 10-minute walk from the car parking up to the castle. It is a worthwhile outing!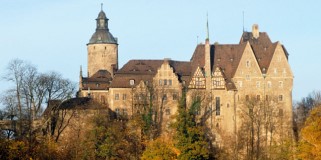 CZOCHA

This castle is old, and is beautifully restored. The entry fee is 2 Euro for adults and 1 Euro per child, which includes a free tour (in Polish). It is about 40 minutes drive from Elim.
HILLS AND VIEWS
Cliff Walk
Also 2 km from Elim is an interesting and safe path which leads up a steep cliff to a peak which overlooks all of Lwowek Slaski and the surrounding areas. Safety barriers accompany the walk.
Forest Trails
Surrounding Elim are several hills that have trails weaving their way through them. Also, about 2 km from Elim there is an historical place where Napoleon resided for a short time. There is a lion made from stone marking the place.
SWIMMING
A 'man-made' Lake
This is a lovely spot for swimming, with a man-made sandy beach next to the water. Children must be supervised at all times, as there are no lifeguards and it can get deep in some places. It is 5 minutes drive from Elim, and there is a small charge to park your car and to swim.
The Local river

is about 1 km from Elim. The water is fairly cold, and there is a small 'overflow' that makes it noisy. There are a couple of popular spots – just ask and we can show you where.
Local Swimming Pool
This is 1 and half km from Elim. It is very basic, and can be cold because of the river water. There are 2 pool sizes, but no filtering system. There is no charge for school age Children. Adults pay 5 Zloty.
BIKE RIDING PATHS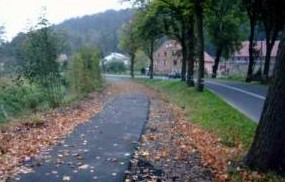 Four beautiful and safe riding paths surround Lwowek Slaski.

The paths vary from 3-km round trip, to 55-km round trip. They take you through many old and beautiful Polish villages. It is a unique way to visit a part of Poland.
SNOW-SKIING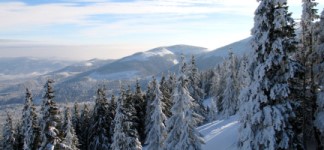 1 1/2 hours drive from Elim are beautiful snowy-mountains with chair lifts and ski hire.

These towns are beautiful, quaint and very interesting to spend time in.