From the time they held their first camp in the Lwowek campgrounds in the summer of 1992, the missionaries believed that Christian camping was a wonderful ministry, and that Elim would also host Christian camps in the future.
From the first year of the Elim Mission, old storage sheds at the back of the property were used as a basic Christian Camp Facility.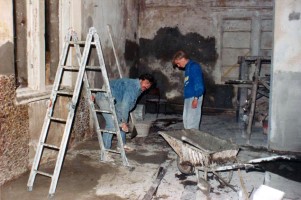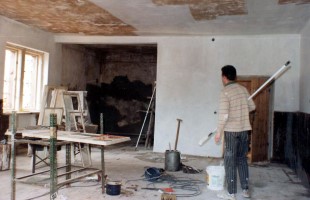 Little by little the facility has been renovated, and today it is a nice, practical place for holding camps.


Every year camps fill the barracks for the duration of the summer vacation. Churches and Christian groups book these facilities for times of teaching, refreshment and evangelism. The camps come from all over Poland, and from other countries such as Bielarus.
Many campers share wonderful testimonies of what God has done with them while they were at camp; friendships, fellowship, salvation, rededication, baptisms, teachings, worship, or just generally being under the nurture of God's Spirit.
The camping facility has been a very effective ministry tool for many years at Elim.