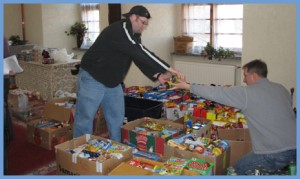 Dear Family and Friends,
Greetings to each of you from the staff at Elim! We are so thankful to each of you who give of yourselves (in such a variety of ways) so that people's lives can be touched in a special way by the love of our Lord!
Thank you particularly for those of you who prayed or gave for the various Christmas ministries that occurred during the month of December. It is so encouraging (and humbling) to see the Lord work as the 'Body of Christ' works together as one!
Though space does not allow for us to comment on each specific ministry, we would like to comment on a few of them…and then share with you as many photos as space will allow.
There is an on going ministry in 2 of the elderly/handicapped homes and the Christmas party given each year is such a great highlight for these people, and for us!  The room was full of people, and they obviously enjoyed having this "outing" to the dining room for this Christmas celebration.  They stayed on much longer than when the program was finished, you could see this was such a special event for them.  This year they brought in most of the wheelchair bound people, even though it meant a lot of work to get them to the dining room, as the Home is broken up by lots of steps throughout the place and it is not easy for them to get to the dining room.
The whole room seemed to listen intently to the gospel that was brought to them, even the staff, and then a challenge was made to receive the Lord into their hearts this year.  They were all led in a general prayer to receive the Lord in to their hearts individually, and so we are trusting that from among those that there were those who followed along in prayer.  A few minutes were then spent in explaining in how, if they want to make Jesus Lord of their lives, that they could live for Him and make Him Lord over all.
They loved getting their gifts, like little children receiving the awaited Christmas gifts.  Several put up their hands to make sure they received their gifts, and we had to assure everyone that there was one for everybody.  There were lots of kisses and thank-yous and much gratefulness from these dear people.  The staff was equally as thankful that they received a gift.  They also live out in this lonely village, and these gifts are a treat for them too.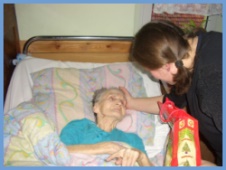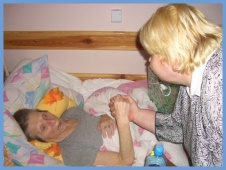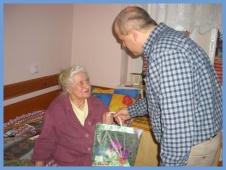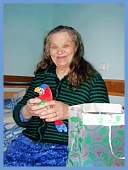 A different group that always has a special place in our hearts are the children in the Children's Home. We are very grateful to the American military children in the Vilseck elementary school (as well as other's in Vilseck) who donated Christmas gift shoebox's for the children here. A Chaplain and a small group were able to bring and give out the gifts to all the excited children. They were also able to hear a message they don't hear anywhere near enough that the Lord loves them unconditionally and that they are each special in His sight!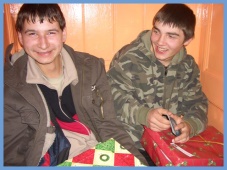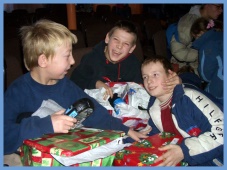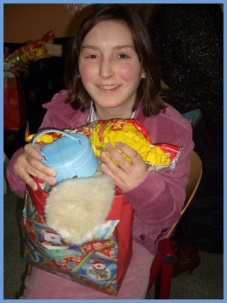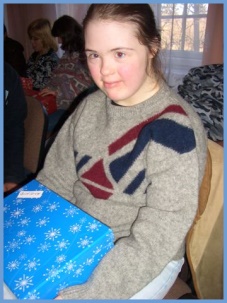 We were also blessed through a different group of military children (as well as their community) from Spangdalem, Germany. Through the generosity of different groups, they were able to collect and transport enough food packages to be able to bless approximately 35 needy families! These are the poorest of the poor families who otherwise would have had nothing but their normal basics. Instead, they were showered upon with boxes of food to be able to provide a special Christmas meal…along with lots of other foods to help get them through the often difficult winter months.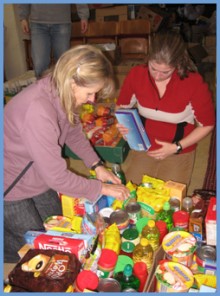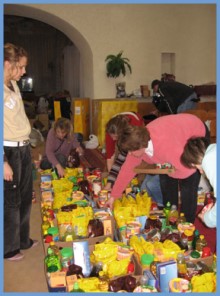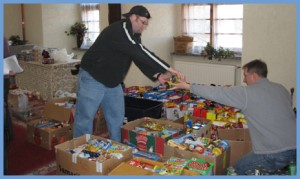 We also need to mention our dear Dutch friends who every year bless us with foods, chocolates and hand made knitted items for young children. They also have donated a large amount of food boxes during the year so that we can share them with those who are less fortunate. Again, it is so inspiring to be able to see the blessings that abound when the Body of Christ works together as one! Thank you also to those of you who sponsored a different ministry that has not been mentioned. We were able to minister to many others including the Hospital, Hospice and Children's Home on Christmas Eve/Day etc., through your hearts desires to be a blessing to those in need. Whether you were able to give…or to pray…we thank each of you for the part you played in the Lords light being able to shine brightly during the Christmas season!
We would like to let you know about a special group of people who were able to come here for 2 weeks right after Christmas! This group was from Belarus and what makes them so unique from other groups that come throughout the year is that they are not able to worship and meet freely in their own country. Being able to come to a country where you do not have to fear the government's intervention during religious events is a blessing for these dear people.
They take 30% of non Christians to every camp. In this camp 14 young people invited Jesus to come into their lives. During these camps they want to be a good example, good role models, to be Christ like for the youth in order to lead them to Christ. They believe that in this camp God has really changed the lives of so many of the youth, because it is not just a program but is a real relationship with God and each other.
They can see what a big influence Christian camps can have on young peoples' lives. They believe that many youth who go to these camps will became great ministers for God and pray and believe that those who are immature now in the camps, who laugh and cry, who behave or misbehave, who are serious or do silly things, in the future will become pastors and evangelists, will serve other youth and adults, to the rich and the poor, will change their country and all the world.
Some quotes from teenagers:
Semen (17 years old)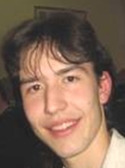 "I feel myself here like at home…""It is great that we have personal time with God here and it is compulsory for everyone… It helps you to organize yourself…"

"When we climbed to the top of Lwowek Rocks we had a task to pray for Poland and Belarus. During prayer all my tiredness has gone, I felt like I'm on the top of Everest praying for the whole world. This prayer will be responded…"
Nata (16 years)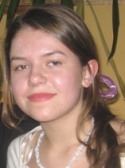 "I really liked to listen to pastors Benjamin's preaching. He says so simple words, but they come right into my heart…..""Once on our quiet time with God I opened the Bible and read Chapter 3 of book of James. I was so amazed when I found out that this day three other people read the same chapter, but nobody told us to read it. God is great!…"
Sergey (16 years)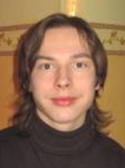 "I have never eaten such tasty food like we have here…""God told me that after this camp my life will change…I want to change my life… I want to make a decision…"

"Today I had headache and sore throat, after some people prayed for me all pain has gone. It is an obvious miracle of God…."
Thank you once again to each of you who give of yourselves in such a special way! We appreciate your love, prayers, support and encouragement that you shower upon us!
Blessings in Christ, The Staff at Elim Christian Mission
Praise/Pray to the Lord for:
The many who gave of themselves in order to bless others over the Christmas Holidays.
For the many lives that were touched in a very special way
For the Gospel to continue to change the lives of those who have heard of His unconditional love for each of them!
For the many camps (lots of young people) and visitors that will be here through out the year…that the Lord would open the eyes of their hearts in a special way and that each person would receive a special touch from the hand of the Lord.